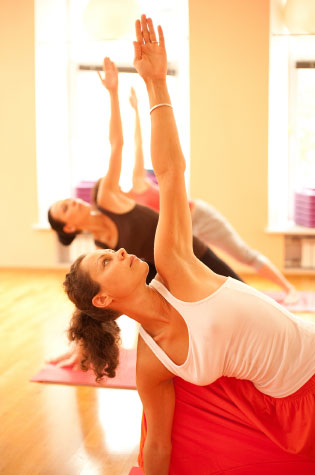 Yoga
"Do your practice and all is coming"
Sri K Patthabi Jois
The joy of yoga is that it is very simple and yet with regular practice it can transform the way we feel about ourselves and the way we live in the world. Helping us 'grow happier'.
I teach classical yoga which combines yoga postures, breathing practices, meditation and relaxation taking my inspiration from a number of respected yoga traditions including Satyananda, Iyengar, Sivananda, and Tibetan Bon yoga as taught by Tenzin Wangyal Rinpoche.
I vary the content of classes week to week to make sure that you get the best that each of these has to offer.
On a physical level yoga has been shown to improve flexibility, strength and posture and to enhance the immune system. Emotionally it teaches how to stay present in the moment and helps release long-held patterns of tension and stress, creating a deep sense of well-being.
The philosophy of yoga remind us that 'all is one' and emphasises the need for kindness, compassion and respect for all living beings, but especially ourselves.
I hold drop in classes, one to ones, workshops and special yoga classes for healthy backs  and for anxiety and depression.
Contact: Patricia@theyogaroot.com or 07860 581108